What is a WordPress Maintenance Plan?
If you have a WordPress site you are aware of WordPress many new releases and updates. WordPress constantly is changing and improving month to month and for all users this requires new patches of updates to continue to improve and secure the platform.
Why Do You Need a WordPress Maintenance Plan?
If you google it this will come up: WordPress routinely receives new updates, typically multiple new release updates each month, which improve the security and performance of the platform. In order to make sure that your WordPress website remains secure, your site needs consistent maintenance of the core code as well as any plugins that may be in use.
It's a fact hackers prey on WordPress sites that are out of date. It's like leaving your car unlocked with the keys in it and hoping its not taken over. So, yes a WordPress Maintenance Plan is helpful and needed to help prevent issues and hackers from taking over your website.
WordPress was the most commonly-hacked CMS (content management system) in 2021, according to Sucuri's annual hacked website report. Over 95.6% of infections detected by Sucuri were on websites running WordPress.
Keeping Your Website Current is the First Line of Defense
First and foremost by routinely updating your WordPress website and all plugins, you are doing your part to make sure that your site has the latest security patches in place. This does significantly reduce your vulnerability to common hacker attacks. Before any updates are done it is always important to take a backup of your site. Many times this is overlooked and the dreaded white screen shows a critical error. This can be from something as simple as a clash in plugins with the new update. Having the ability to roll back while you or your developer troubleshoot the issue is a must.
What a WordPress Maintenance Plan Should Include
Regular updates for WordPress core version releases and plugin updates
Time to address any conflicts or errors on your site when they arise
Security best practices to block potential threats before they occur, including continuous monitoring and protection against spam, malware, unauthorized logins, and other malicious attempts. This also includes properly securing your site with SSL.
Ongoing, automatic backups in case your site ever needs to be restored in the case of disaster or data loss.
A properly maintained server/hosting environment
Page Speed Optimization
A dedicated resource who is familiar with the site, has access to all necessary administrative access.

Finally, the plan must be proactive and provide ongoing guidance to protect your website and your business on an ongoing basis.
It's crucial that your website is not only well designed but well maintained.
The pressure to come up with consistently new, engaging, and read-worthy content is no easy task. When you feel your running out of ideas to write about it's okay, it happens to all businesses. That is why taking a step back and seeing what others are currently doing...
When you hear the word redirect or redirection many people automatically assume that this is a bad thing and setting up redirects can negatively affect SEO. This is a common misconception we will debunk today.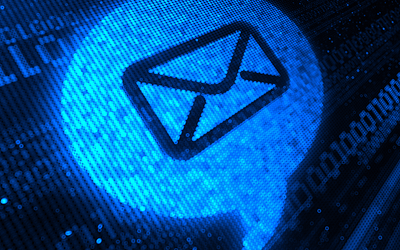 OptinMonster and MailChimp are two popular marketing lead generator tools in the market today. Here is what you should know about integrating OptinMonster and MailChimp.